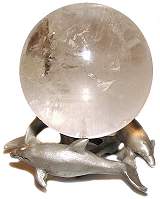 Swimming Dolphins
Swimming Dolphins
Three graceful Dolphins create a flowing vision of dolphins playfully swimming in a circle. Securely holds larger spheres from 50mm to 100mm or 2"- 4" in diameter.
Seen here with a 3" or 80mm Quartz Crystal Gemstone Sphere,
which is sold separately.
3 1/2" W by 1 3/8" H
Click on Image for more details
REG
26.95
SALE 19.95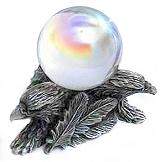 Medium Eagles
Eagles Stand - Medium

Three Beautiful Bald Eagle Heads artistically meshed with Eagle feathers to create a truly outstanding sphere stand
.
While a medium size, this stand is still flexible enough to accommodate spheres up to 80mm.
Click here for Large version.
4 1/8" W & 1 7/8" H
Click on Image for more details

REG
27.95
SALE 21.95
Swarovski Crystals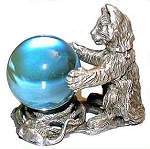 Cat with Yarn
Cat with Yarn Ball Stand

A beautiful solid pewter playful long haired Cat is chasing yarn and a mouse at the same time!! The cat has Swarovski green crystal eyes, the mouse has pink crystal eyes and a clear crystal is on the cat's collar.

3 1/2" High by 4" Wide
Click on Image for more details

REG
29.95
SALE 24.95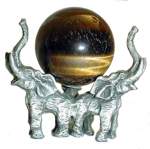 Elephants
Elephants
This very flexible and charming Elephant stand can accommodate your small to large gazing balls and polished spheres. So you can switch your collection around and enjoy a variety of effects.
2 1/2" W by 2 7/8" H
Click on Image for more details

REG
27.95
SALE 21.95
Swarovski Crystals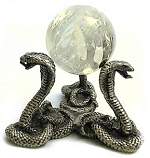 Serpents
Sacred Serpents
In ancient mythology the Sacred Serpent is the symbol of wisdom and eternal life. Emerald Swarovski crystals for the eyes. Three Cobras pewter stand.
3 1/2" W by 2 3/8" H
Click on Image for more details
REG
38
.95
SALE 29.95