"Sacred Serpents"
Gazing Ball Stand
Pewter by Artist Richard Pierce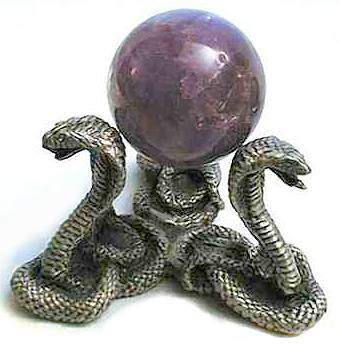 2 3/8" High & 3 1/2 Wide
13 1/2 ozs. of the Finest Pewter

Can hold 30mm to 60mm Spheres
Seen here with a 40mm Amethyst Quartz Sphere,
which is not included.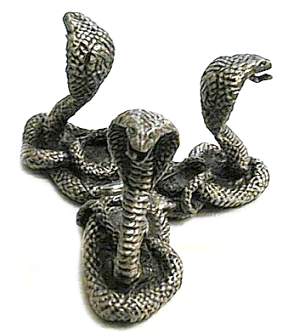 In ancient mythology the Sacred Serpent is the symbol of wisdom and eternal life. The Serpentine spiral represents the Kundulini energy, the healing Wisdom of the Physician and the endless cycle of renewal. Emerald Swarovski crystals for the eyes. Another unique and eye-catching piece.
A distinctive addition to your pewter and crystal collection, buy a crystal gazing ball or quartz sphere to go with this great piece and save on shipping too.
This Collectible Was .............. $38.95

SALE - Now ...................$29.95