"Cat with Yarn"
Gazing Ball Stand
Pewter by Artist Richard Pierce
a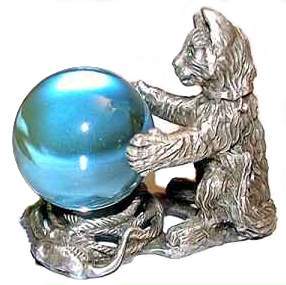 3 1/2" High by 4" Wide
1lb 2 ozs. of the Finest Pewter
1 1/8" Open Ball Diameter

Can hold 40mm to 50mm Spheres
Seen here with a 2" or 50mm Aqua Crystal Gazing Ball,
which is listed separately.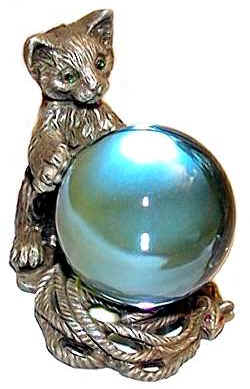 A beautiful solid pewter playful long haired Cat is chasing yarn and a mouse at the same time!! The cat has Swarovski green crystal eyes, the mouse has pink crystal eyes and a clear crystal is on the cat's collar.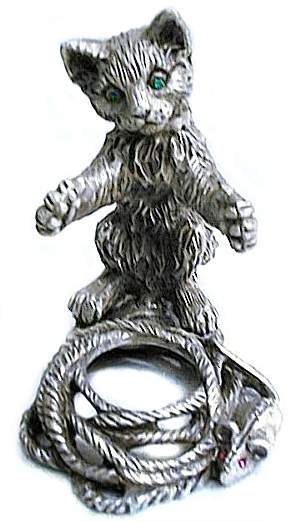 Add charm and magic to your crystal collection or buy a gazing ball or crystal sphere to go with this great piece.
This Collectible Was .............. $29.95

SALE - Now ...................$24.95