Three Eagles
Medium Gazing Ball Stand

Pewter by Artist Richard Pierce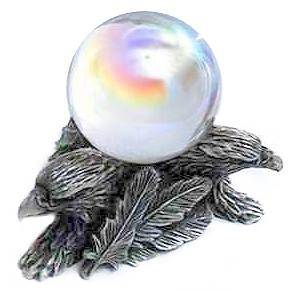 4 1/8" W & 1 7/8" H
13 ozs. of the Finest Pewter

Can hold 30mm to 80mm Spheres
Seen here with a 2" or 50mm Aurora Borealis Crystal Gazing Ball,
which is sold separately.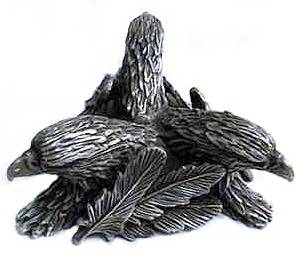 Three Beautiful Bald Eagle Heads artistically meshed with Eagle feathers to create a truly outstanding gazing ball or mineral sphere stand. While a medium size, this stand is still flexible enough to accommodate spheres up to 80mm. Add this outstanding piece to your collection!
Click here for large Eagles Stand
This Collectible Was .............. $29.95

SALE - Now ...................$21.95