Crystal Diamond Engraving
Easy Order - No Setup Fees - Fast Delivery
Call 866-720-4174 to order - Huge Discounts on Bulk Orders!

See Engraved Crystal Balls
Engraved Diamonds or Hearts - 6 Minimum

Your image or your choice of font!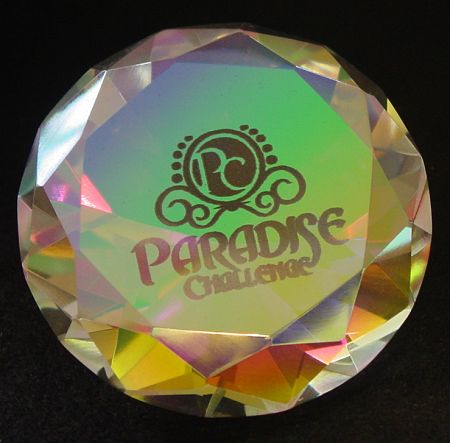 Crystal Diamond Awards in Jewel Colors
Wedding Favors & Corporate Gifts
In 8 Sizes - 1 1/2", 2", 2 1/2", 3 1/3", 4", 5", 6" & 8" Widths
Or - 40, 50, 60, 80, 100, 120, 150 & 200mm Widths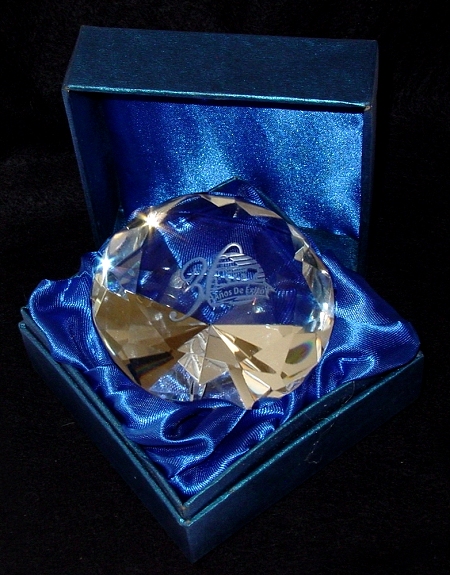 Laser Engraving for Diamond Paperweights
DeLuxe Gift Boxes $3 Buy Separately
Your image or your choice of font!
Place your logo, sentiment or any design on 2" to 6" wide brilliant Crystal Diamond paperweights or Crystal Heart paperweights to create your personalized keepsake or memento. These exquisite diamond paperweights are perfect wedding favors, executive gifts and commemorative awards.

Simply email your own image file or we can engrave your written sentiment in your choice of font. There are no setup fees or shipping charges with the minimum order. The Diamond paperweights are engraving quality, optically pure crystal with no swirls or bubbles and come in a plain hard box.
Call 866-720-4174 for engraving in jewel colors or larger sizes.

Dimensions - Diamond Paperweights
| | |
| --- | --- |
| 1 1/2" W x 7/8" D | 2" W x 1 1/8" D |
| 2 1/2" W x 1 3/8" D | 3 1/3" W x 1 7/8" D |
| 4" W x 2 3/8" D | 5" W x 3" D |
| 6" W x 3 1/2" D | 8" W x 4 3/4" D |
In 7 Sizes - 2", 2 1/2", 3 1/3", 4", 5", 6" & 8" Widths


See - Color Diamond & Heart Paperweights