"The Three Muses"
Large Gazing Ball Stand
Pewter by Artist Richard Pierce
a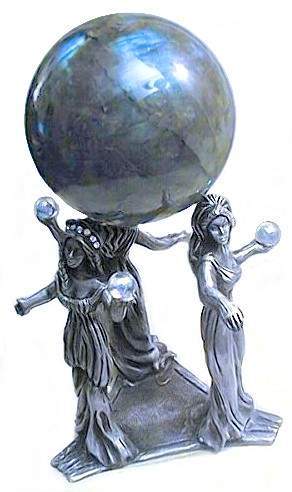 4 1/2" High by 4" Wide
2 lbs. 2ozs. of the Finest Pewter
Can hold 50mm to 100mm Spheres
"The Three Graces" of the Greeks
Sister Goddesses of Grace, Charm and Joy
This composition reflects the ancient "Triple Goddess" of the Celts, the Upanishads and countless other cultures who saw woman and nature as a three-fold being. The Artist has truly captured the mystical, mythical quality of this theme.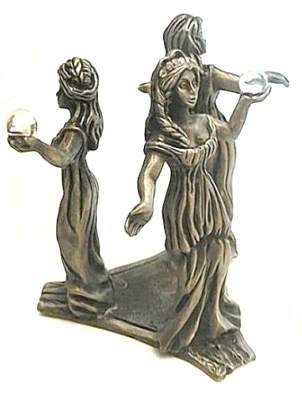 These Muses of Art, Music and Literature each carry a beautiful Swarovsky rainbow crystal orb, signifying ruler ship over their own domain. Each One has a clear Austrian Crystal in their headdress, with one having a crescent of nine crystals at her brow.
This is a distinguished and classic piece giving depth to any collection.
This Collectible Was .............. $59.95

SALE - Now ...................$44.95