The Three Angels
Gazing Ball Stand
Pewter by Artist Richard Pierce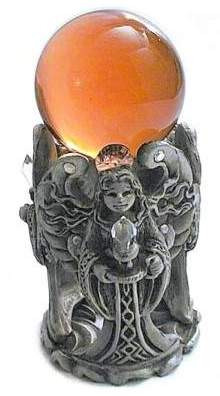 The Three Angels
Medieval Style

3 5/8" High & 2 3/4" Wide
Can hold 50mm to 100mm Spheres
Medieval Angels that appear to have stepped out of an old Cathedral in France hold stunning rainbow crystal torches and are adorned with large crystal halos, all beautiful Swarovski crystals. The stand is shown above holding a Rose 50mm gazing ball which is sold separately. This stand can hold 60mm to 100mm spheres.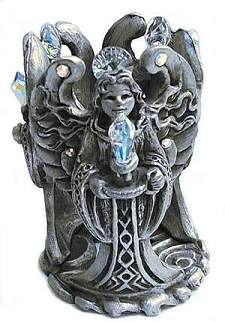 As you can see the Angel's wings and robes also
have dazzling Rainbow Swarovski crystals. This piece
just radiates a heavenly light.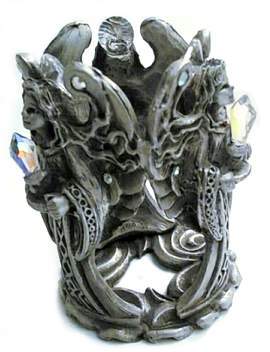 The angels just blend into each other as the round classic lines
highlight this beautiful design.
This Collectible Was .............. $54.95
SALE - Now ...................$44.95