Flawless, optically pure Crystal Balls.

Amber is after all Captured Sunlight and has a warm honey feeling.


The beautiful golden umber of AMBER is duplicated to perfection here. Real Amber sphere's are so rare, especially in this large size so enjoy the color and glow of this beautiful crystal ball. The 50mm Crystal ball is shown with a Princess Gold Plated Stand sold separately for just $5.95. For larger stands click on links below.

Gift Boxed with Satin Lining
Crystal Ball Only or with Ball Stand Purchase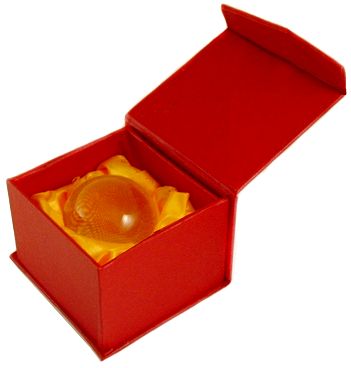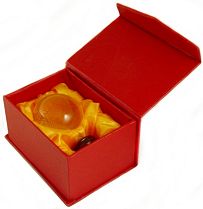 Click here for Combo Crystal Ball & Stand Sets