Large Bonsai Multi-Gem Tree
On Amethyst Druze Crystal Cluster Base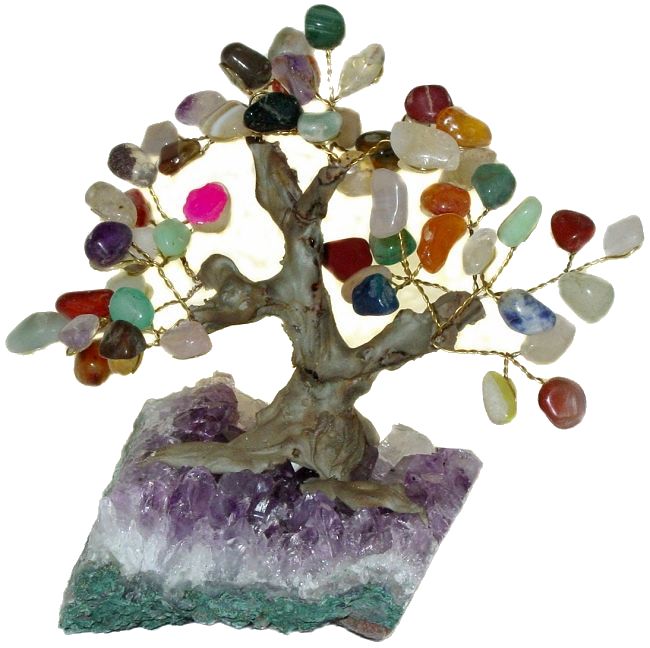 Large Bonsai Multi Gem Gem Tree
On Large Druze Amethyst Crystal Cluster Base
8" H x 6" L x 4 1/2" W - 1lb 5ozs. Approx.
Stunning hand made Bonsai Brazilian Multi Gem Trees. Each faux Bonsai Tree is set on a large Druze Amethyst Crystal Cluster Base with 18 brass wire branches that have three large polished gem stones on each branch, that is a total 54 Multi Gem polished 1/3"- 1/2" wide stones on each tree. Enjoy your favorite gem stones with this colorful rainbow gem tree that can only uplift spirits, with its assortment of beautiful stones.
Each tree is unique and handmade,
with slight variations!!

This Gem Tree Was .............. $49.95

SALE - Now ...................$36.95