Crystal Unicorn
German Crystal Paperweight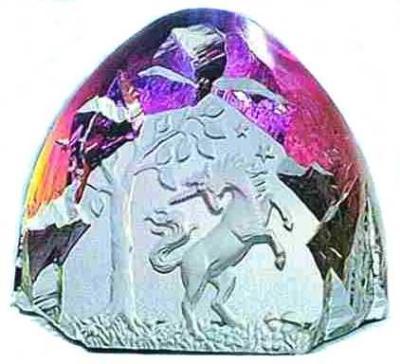 Crystal Unicorn Paperweight
Iridescent Peacock Crystal
2 3/8" H x 2 3/4"W x 1 7/16"

Large iridescent crystal paperweight of a prancing Unicorn in a Magic Forest. Hand carved crystal looks like it is rough hewn from a rainbow rock with dazzling peacock color reflections. These paperweights are hand crafted in the old world tradition by German artisans.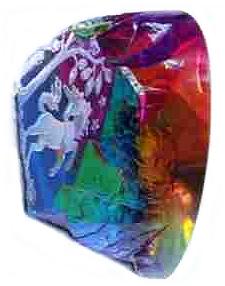 Side View
See the different views from front and back. When viewed from the back it looks as though you are peering into a reflective pool and the sides seem to be carved out of rock.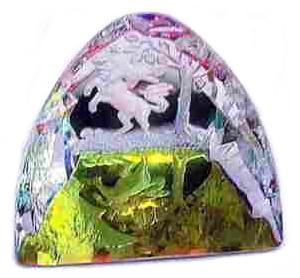 Back View
This Collectible Was .............. $79.95

SALE - Now ...................$49.95