"Dragon's Tails"
Large Gazing Ball Stand

Pewter by Artist Richard Pierce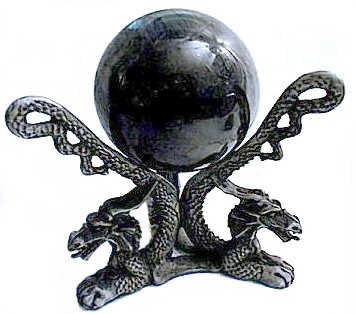 4 1/2" High & 5" Wide

1 lb. 10 1/8ozs. of the Finest Pewter
Can hold 40 - 150mm Spheres

"Dragons Tails" Exquisite trio of sitting guardian dragons with artistic extensions of their tails to create one of the most flexible sphere stands imaginable. Seen here with a 85mm Labradorite Sphere, which is sold separately.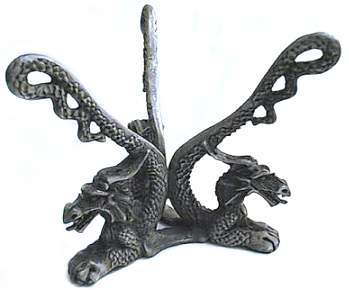 This piece continues the avant-garde Art Deco theme of the Dragon stands. Look at the stylized clean lines of the dragon heads and horns, flowing so smoothly to the claws and tails. A striking combination of Gothic and Deco.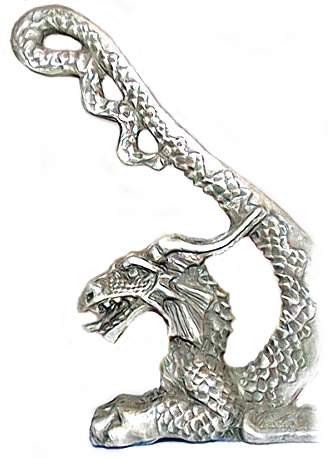 An Exceptional Collectible.
Enhance your Gothic, Sphere or Pewter Collection today, buy
a crystal gazing ball or quartz sphere to go with this great piece
and save big on shipping.
This Collectible Was .............. $54.95

SALE - Now ...................$44.95