"Dragon's Claw"
Large Gazing Ball Stand

Pewter by Artist Richard Pierce

Large Dragon's Claw Stand
1 3/4 lbs. of fine Pewter!!
5" High x 3 1/2" Wide

"Dragon's Claw" seen here with a 2 3/8" or
55mm real Quartz Crystal Ball, which is sold separately.

Can hold 50-80mm Spheres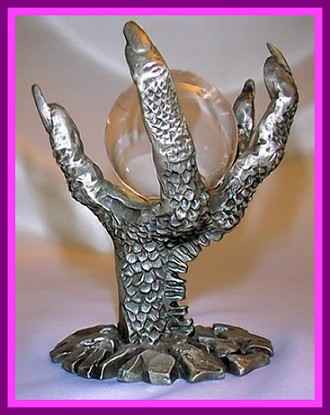 This is a POWER OBJECT.
Look at that scaly claw rise out of your desk.

A Supreme piece for you Gothic Fans to add to your collection, buy a crystal gazing ball or quartz sphere to go with this great piece and save big on shipping.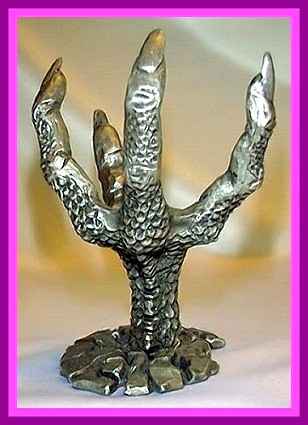 This Collectible Was .............. $46.95

SALE - Now ...................$34.95