D
ragon Specter
Gazing Ball Stand

Pewter by Artist Richard Pierce

a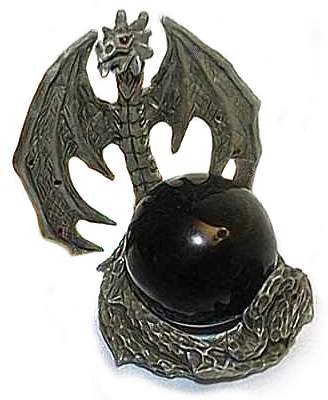 Seen here with a 2" or 50mm Rainbow Obsidian Sphere,
which is sold separately.
4 " High by 3" Wide
A Chilling Winged Dragon Specter protects his favorite sphere.
He has Ruby Swarovski crystals for eyes and also they decorate his wings.
Add a gothic flavor to your crystal collection or buy a
gazing ball or sphere to go with this great piece.
This Collectible Was .............. $37.95

SALE - Now ...................$29.95