Fairy with Wand
Pewter Fairy Figurine w/ Swarovski Crystals
Made in the USA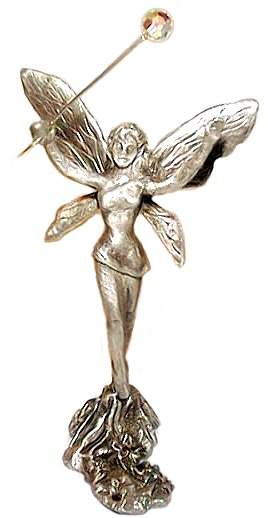 5 1/2" H by 2 3/4" W by 2" Base,
5 ounces of the finest Pewter and Austrian Crystal.
"FAIRY With WAND"
"Fantasy Collection"

Gorgeous Fairy poised on tiptoe to take off with her wand to spread her good magic around. She is dressed in a very short pretty tunic and she has three sets of wings.
Her wand has a faceted round Rainbow Swaroski Crystal at the tip. She is tiptoeing on a fairy mound with little flowers that have jeweled Crystal and Ruby centers.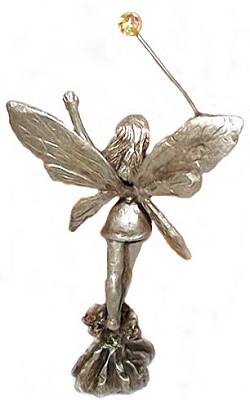 You can see she has wonderful detail from every direction.
Let her bring some magic into your life!!
Beautiful craftsmanship and exquisite detail,
by Sunglo.
Add this Lovely Fairy to your Collection!!
This Collectible Was .............. $24.95

SALE - Now ...................$18.95