Ambrosia Fairy

Pewter Fairy Figurine w/ Swarovski Crystals
Made in the USA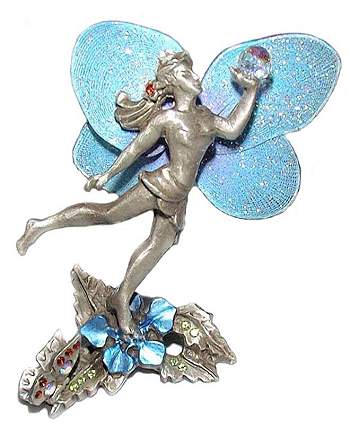 Ambrosia Fairy
Pewter Fantasy Collection
3 3/4" H x 3" W on 2 1/4" Base

Ambrosia has gossamer glitter wings (fabric) in blue with a charming lavender center. She stands on a blue petaled flower with an exquisite jeweled butterfly at her feet. The butterfly has 5 Ruby and 2 Aurora Borealis faceted Swarovski Crystals on each wing. The leaves are studded with Peridot crystals.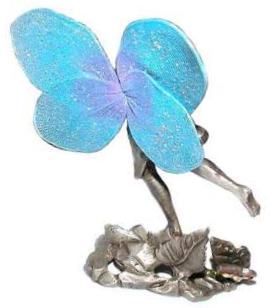 Ambrosia has a Ruby crystal binding her flowing hair and she holds a rainbow faceted orb in her hand. She comes gift boxed with a charming Legend Card. There are 3 more fairies in this collection.
Add this Lovely Fairy to your Collection!!
This Collectible Was .............. $34.95

SALE - Now ...................$24.95