Jeweled Fairy w/Basket
Pewter Fairy Figurine w/ Swarovski Crystals
Made in the USA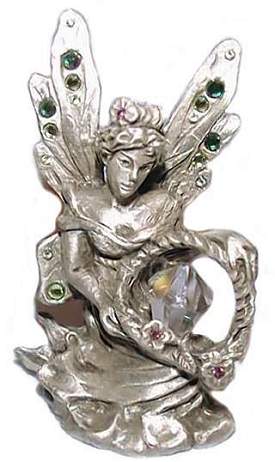 4" H by 2 1/4" W
8 ozs. of the finest Pewter and Austrian Crystal
"basket FAIRY"
"Fantasy Collection"

Stunning jeweled winged Fairy kneels, as she holds a basket decorated with garlands of Ruby crystal petal flowers that has a whopping Swarovski faceted Aurora Borealis v-shaped crystal. Her wings have dazzling Emerald and Peridot crystals which make this a big eye catcher!!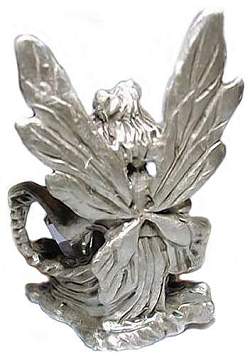 Beautiful craftsmanship and exquisite detail
by Professional Artists

Add this Lovely Fairy to your Collection!!
This Collectible Was .............. $27.95

SALE - Now ...................$19.95