"The Three Lions"
Large Gazing Ball Stand
Pewter by Artist Richard Pierce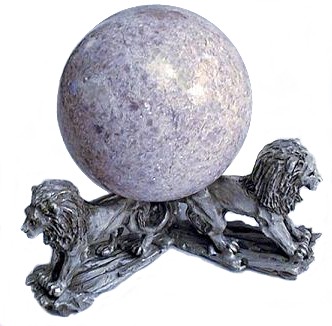 3 3/8" High & 5 1/4" Wide Base
2 lbs. 7ozs. of the Finest Pewter!!
"The Three Lions"
Majestic Lions Stand adds a classic air to any study or office.
Beautifully rendered pewter sculpture captures the authority
and regal stance of the male lion. It is shown above holding
a large luminescent Lepidolite sphere from Brazil.
Can hold 60mm to 175mm plus spheres.
Can hold 50mm to 175mm Spheres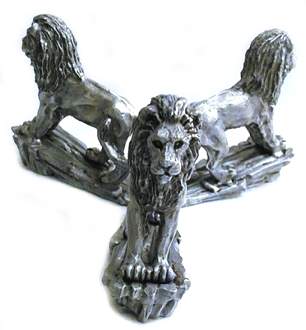 This piece is very dramatic in its simplicity. It has a very masculine air
as well as being one of the most flexible sphere stands we have in
the range of sphere sizes it can accommodate.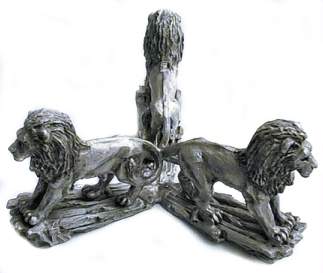 This Collectible Was .............. $48.95

SALE - Now ...................$37.95