Teddy Bear w/Crystal Heart
Hanging Pewter & Swarovski Crystal Ornament
JUST TWO LEFT!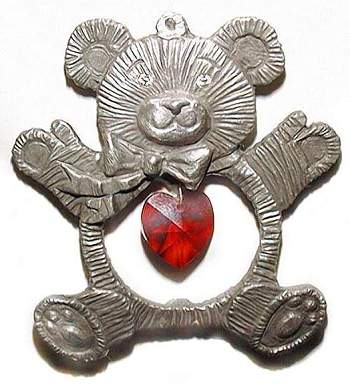 2 3/4" H by 2 1/4" W
Fine Pewter and Swarovski Crystal.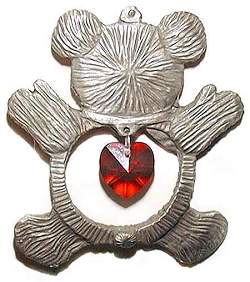 Back
A darling pewter Teddy Bear sports a dangling Ruby Swarovski faceted crystal heart. he has bright Clear crystal eyes and a warm smile on his face. He is certain to brighten any one's day!
Hanging filament included.
Beautiful craftsmanship and exquisite detail by
US artisans at Sunglo.
This Collectible Was .............. $21.95

SALE - Now ...................$16.95