Small Clear Crystal Display Stands

Marble & Small Egg & Sphere Display Holders $1.00+

WHILE SUPPLIES LAST!!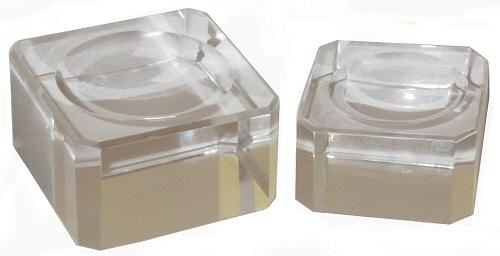 Square Crystal Egg & Sphere Stands
2 Sizes Available in Clear Crystal
The ball stand should be between
1/4 to 2/3 the diameter of the sphere.


Exquisite beveled clear crystal display stands are perfect marble holders or marble display stands, suitable for 5mm or larger marbles. These specially priced small Crystal Stands are 25mm or 1" square by 15mm or 0.6" H with beveled corners and sides. The concave dip top accommodates marbles, small spheres and eggs, pearls or any small curved collectible with class.
These stands can hold 5mm - 50mm or 1/4" - 2" W
marbles, spheres or eggs.

Also available in rainbow Aurora Borealis Finish.
25mm or 1" Square Crystal Stands & Up


25mm Sq x15mm H
25mm Sq x15mm H or 1" Sq x 0.6" H ... $1.00 Each


30mm Sq x 20mm H
30mm Sq x20mm H or 1.2" Sq x 0.8" H ... $2.50Each


35mm Sq x 20mm H
35mm Sq x20mm H or 1.4" Sq x 0.8" H ... $3.95
3 Sizes - AB Crystal Cube Egg or Sphere Stand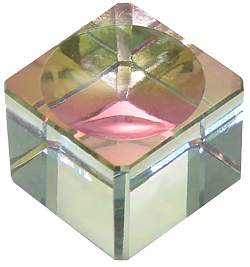 These stands can hold 15mm - 100mm marbles,
spheres or eggs.
SALE - Now ...................$4.95

30mm W x 20mm H or 1 1/8" Sq x 5/3" H - $4.95 Small
40mm W x 35mm H or 1 1/2" Sq x 1 1/3" H - $7.95 - Medium
50mm or 2" AB Cube Stand - $21.95 - Large - SOLD