65mm Red Goldstone Puffy Heart
With Velvet Pouch
JUST ONE LEFT!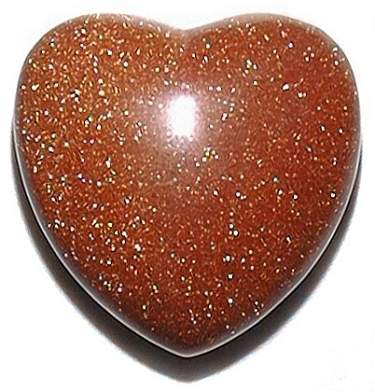 Jumbo Red Goldstone Gemstone Heart
Each comes with it's own velvet pouch.
65mm or 2 3/4" Jumbo Heart
This beautiful deep red Goldstone Heart dazzles the eye, as the light bounces off the thousands of golden sparkles hidden within. Goldstone is a manmade glass, containing finely dispersed metallic particles of copper and other metals, that resembles sunstone. Beautifully polished 2" puffy heart shaped gem stone.
Velvet pouch included.
Each piece is unique, with slight variations!!


This Collectible Was .............. $54.95

SALE - Now ...................$39.95

JUST ONE LEFT!