100mm Picture Jasper Sphere
Pakistani Jasper Sphere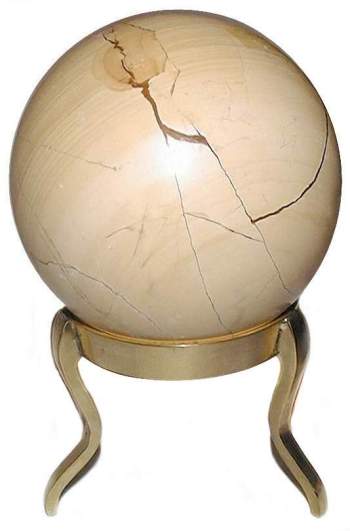 Picture Jasper Sphere
100mm or 4" Sphere - 2lbs 13ozs.

Limited Special!!
These stunning, very large Pakistani Picture Jasper spheres have a smooth polished beauty. They have the appearance of light polished wood (also known as Burma Teak) and adds sophistication to any decor. Medium Brass Stand sold separately.
Each piece is unique, with slight variations!!

This Sphere Was .............. $69.95

SALE - Now ...................$54.95
Crystal Ball Stands