"Moon God"
Gazing Ball Stand

Pewter by Artist Richard Pierce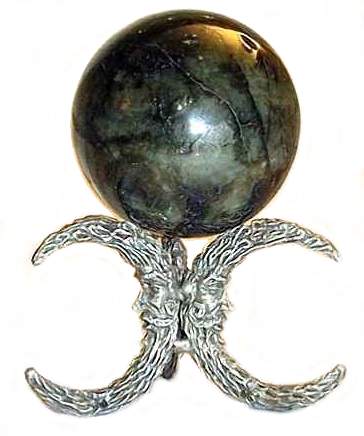 " Moon God" Gazing Ball Stand
Seen here with a 3 1/4" or 85mm Labradorite Polished Sphere ,
which is sold separately.
2 1/2" High & 3 3/4" Diameter
6.5 ozs. of the Finest Pewter!!
Can hold 10-100mm Spheres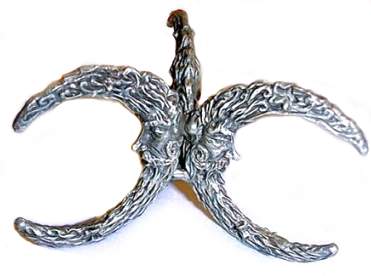 The beautiful detail of the triple crescents invoke the mysterious
influence of the moon in our lives. Add this versatile piece to your collection, and maybe buy a crystal gazing ball or quartz sphere to go with this great piece and save big on shipping.
This Collectible Was .............. $29.95

SALE - Now ...................$24.95