"Red Eyed Gargoyles"
Gazing Ball Stand

Pewter by Artist Richard Pierce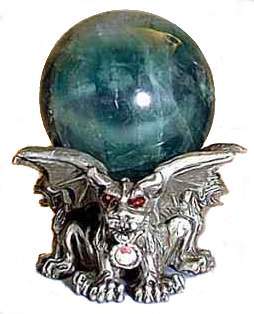 "Red-Eyed Winged Gargoyles"


1 1/2" High & 2 1/2 " Diameter

7.5ozs. of the Finest Pewter!!
Can hold 50mm - 60mm Spheres

Red Swarovski Crystals for Eyes and a Large Beautiful faceted round rainbow crystal talisman hanging around each of their necks. Seen here with a beautiful 50mm Chinese Fluorite Sphere which available separately.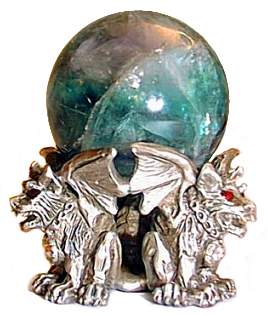 These gargoyles have an ancient Gothic quality
that reminds one of the fearful creatures which people have
always loved to imagine.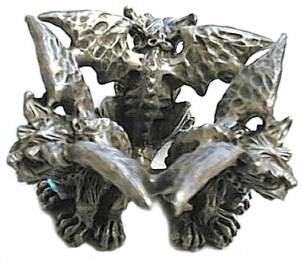 Yet another unusual piece for you Gothic Fans to add to your collection,
buy a crystal gazing ball or quartz sphere to go with these fierce creatures
and save on shipping.

This Collectible Was .............. $39.95

SALE - Now ...................$34.95