Power Merlin
White Bishop
King Arthur Chess Set
Gorham Pewter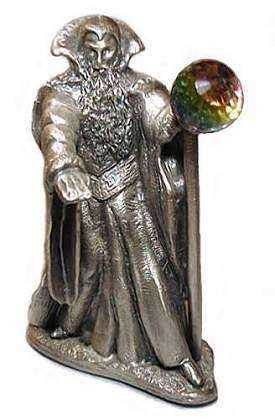 "Power Merlin"
"The King Arthur Chess set"
White Bishop
Commissioned in England for Gorham.
From the finest Pewter and Austrian Crystal.
Stamp of Authenticity
A powerful Merlin declaring his mastery over the magic realm. Clad
in his regalia, looking like a pre-Nostradamus. Merlin holds a large
Magical Staff topped by a BIG CLEAR faceted Austrian crystal orb
that radiates rainbow colors.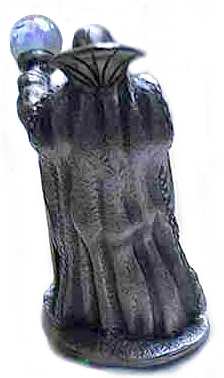 3 1/4" High by 2" Wide
11 ounces of the finest pewter

Beautiful craftsmanship and exquisite detail,
by Professional Artists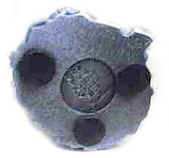 Each piece stamped
"Gorham, The King Arthur Collection".
This Collectible Was .............. $39.95