45mm Green Fluorite Sphere
With Oriental Wood Stand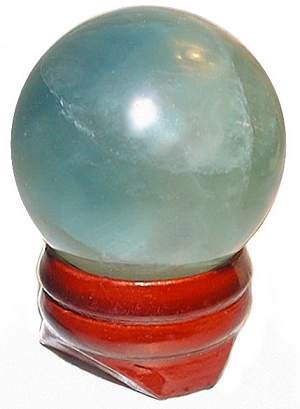 45mm Green A Fluorite Sphere with Stand
45mm or 1 3/4" Sphere
Icy pale Green Fluorite 45mm Spheres with good clarity and delicate shades of purple and clear to white quartz. Green Fluorite is reputed to have an especially purifying and revitalizing effect.
These highly polished and good color spheres come with an
Oriental Wood Stand included.
Each piece is unique, with slight variations!!

This Collectible Was .............. $29.95

SALE - Now ...................$21.95
JUST TWO LEFT!