Multi-Green Onyx Spheres
Fancy Onyx Sphere in 3 Sizes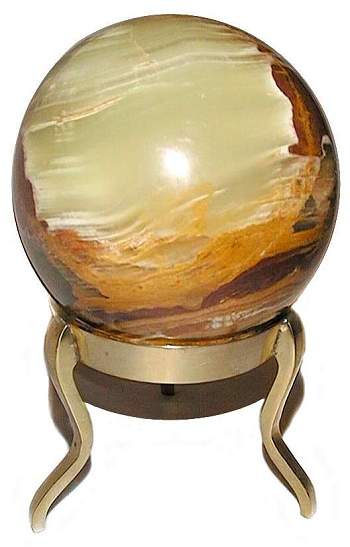 100mm Green Multi-Color Onyx
Fancy Onyx Sphere
100mm or 4" Sphere - 3lbs 4ozs.
Onyx is banded agate displaying straight and parallel bands of alternating colors. It belongs to the Chalcedony family of quartz and comes in a surprising array of natural colors including the translucent greens and red and golden browns of these lovely spheres. These spheres have strikingly varied coloring, appearing to be several spheres in one simply by changing the viewing angle. Beautifully polished 4" sphere from India. The Medium Brass Stand is sold separately.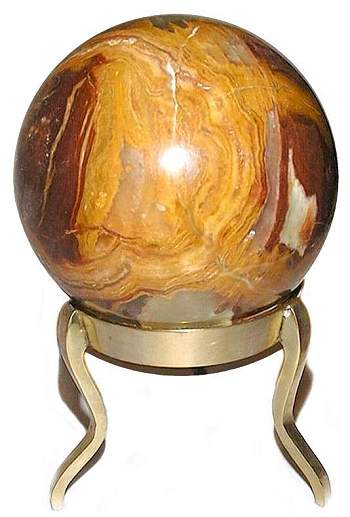 These spheres have strikingly varied coloring, appearing to
be several spheres in one simply by changing the viewing angle.

Each piece is unique, with slight variations!!

75mm or 3" Sphere...$32.95
100mm or 4" Sphere...$47.95
150mm or 6" Sphere...$129.95

This Sphere Was .............. $49.95


SALE - Now ...................$32.95
Crystal Ball Stands