Sodalite Elephant Carving
JUST EACH ONE LEFT!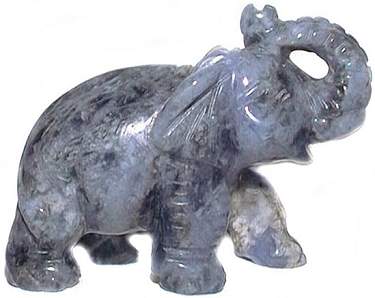 Sodalite Elephant Carvings
2 1/4" L x 1 1/2" H x 1" W - Medium
2 1/2" L x 1 3/4 " H x 1 1/4" W - Large

Blue Sodalite elephant carving. In Feng Shui lore the elephant is a symbol of fertility, strength, wisdom and prudence. Sodalite promotes companionship and self-esteem, it unifies individuals towards a common purpose.
Each piece is unique, with slight variations!!
This Carving Was .............. $32.95

SALE - Now ...................$19.95
2 1/4" L x 1 1/2" H x 1" W - $19.95
2 1/2" L x 1 3/4 " H x 1 1/4" W - $26.95