Red Jasper Turtle Carving
BACK IN STOCK!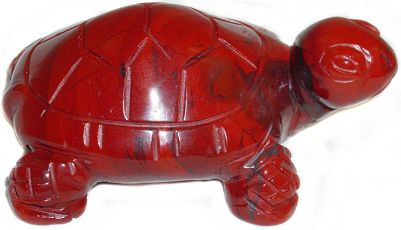 Red Jasper Turtle Carving
2 1/4" L x 1 3/4" W x 1 1/4" H
Large hand carved turtles in Red Jasper. Red Snakeskin Jasper is a stone of justice, assisting to rectify unjust circumstances. It is also thought to be protective. The turtle is an ancient Feng Shui power symbol attracting longevity, wisdom and good luck.
Each piece is unique, with slight variations!!

This Carving Was .............. $26.95

This Carving Now ........... $18.95