Goldstone Cat Carving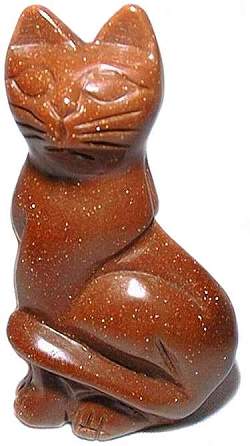 Red Goldstone Cat Carving
2 1/2" H x 1 1/2" W x 3/4" D - 2ozs.

Large Sitting Cat carving in bold Red Goldstone. This beautiful deep Red Goldstone dazzles the eye, as the light bounces off the thousands of golden sparkles hidden within.
Each piece is unique, with slight variations!!

This Carving Was .............. $26.95

This Carving Now ........... $18.95