Dalmatian Jasper Labrador
Hand Made Gem Carving
Retired Dog Carvings - Call to Special Order!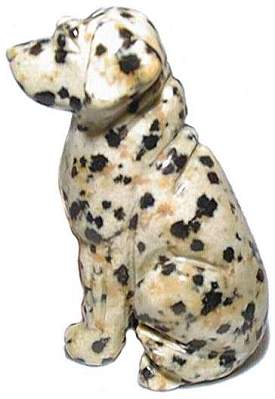 Dalmatian Jasper Labrador
2 1/4" H x 1" W x 1 1/4" L - 3ozs.

Every dog owner likes a reminder of their pet. Here is a great carving of the popular Labrador in beautiful Dalmatian Jasper. Each of our carvings are carefully hand-picked.
Each piece is unique, with slight variations!!

This Carving Was .............. $21.95

This Carving Now ........... $16.95
2 1/4" H x 1" W x 1 1/4" L