Jeweled Angel Sun Catcher
USA Made Hanging Pewter & Swarovski Suncatcher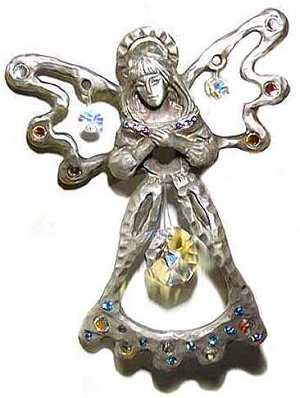 3 1/2" H by 2 3/4" W
Fine Pewter and Swarovski Crystal.
Jeweled Angel
Hanging Pewter Collection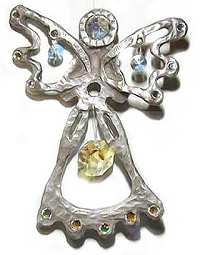 Back
Dazzling Jeweled Angel has 4 large Aurora Borealis Swarovski faceted crystals and 35 large and smaller Sapphire and Clear crystals on both sides of this charming Suncatcher. Hanging filament included.
Beautiful craftsmanship and exquisite detail by
professional artists.
This Collectible Was .............. $21.95

SALE - Now ...................$16.95