Moon and Stars
Medium & Large Gazing Ball Stands
NEW US MADE PEWTER FINISH STANDS - COMING AUGUST 2012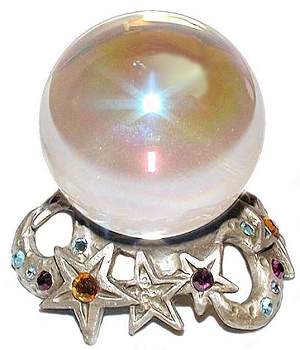 3 1/4" Wide by 3/4" H
5 ozs. of the Finest Pewter

Can hold 40mm to 70mm Spheres
Seen here with a 2" or 50mm Aurora Borealis Crystal Gazing Ball,
which is sold separately.
A celestial scene of crystal studded moons and stars. There are 18 stunning large Swarovski crystals in Aqua, Citrine and Amethyst adorning this most beautiful of crystal ball stands.
Add charm and magic to your crystal collection or buy a gazing ball or gemstone sphere to go with this great piece.
This Collectible Was .............. $26.95

SALE - Medium ...................$21.95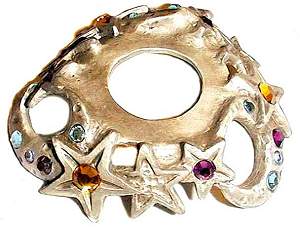 Large Moon & Stars Stand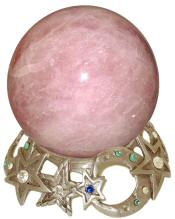 Large Moon & Stars Stand for 80mm -150mm Spheres - $32.95