"Sea Turtles"
Gazing Ball Stand
Pewter by Artist Richard Pierce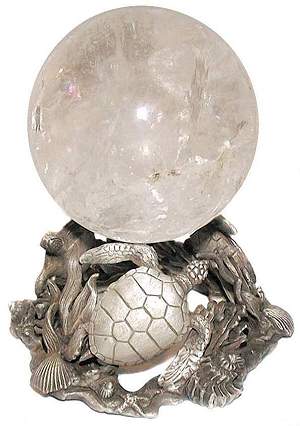 6" Wide by 2 3/4" High
3lbs. 2ozs. of the Finest Pewter

Can hold 100mm to 175mm Spheres
Seen here with a 4" or 100mm Quartz Crystal Gemstone Sphere,
which is sold separately.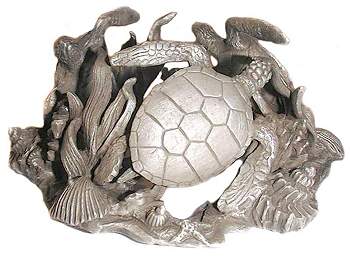 An underwater scene is captured in superb detail! Sea Turtles, shells, coral, starfish and more make up this stunning extra large display stand. This stand is capable of holding your largest spheres or paperweights from 100mm to 175mm or 7" diameter.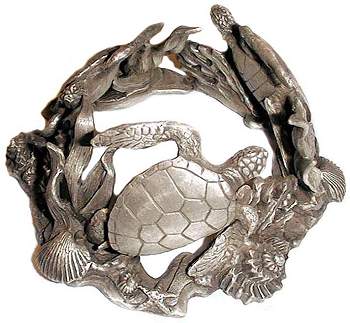 Add charm and magic to your crystal collection or buy a
gazing ball or crystal sphere to go with this great piece.
This Collectible Was .............. $69.95

SALE - Now ...................$49.95