"Jeweled Butterfly"
Gazing Ball Stand

Pewter by Artist Richard Pierce
Seen here with a 2" or 50mm Alexandrite Crystal Gazing Ball,
which is listed separately.
8 ozs. of the Finest Pewter
4 1/2" High & 2 5/8" Wing Span

An exquisite solid pewter Butterfly with the most delicate wings, poised over a leaf covered base, holds a favorite sphere. You can see the care and detail which went into making this beautiful piece.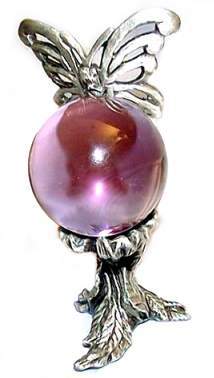 Add charm and magic to your crystal collection or buy a
crystal gazing ball or crystal sphere to go with this great piece.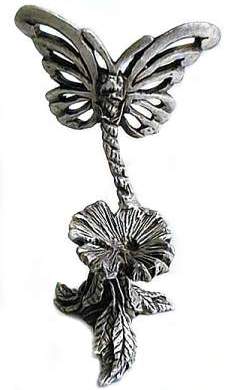 Lavishly ornamented with 14 Swarovski faceted crystals in
Golden Topaz and Black Onyx.
This Collectible Was .............. $37.95

SALE - Now ...................$29.95