Guinevere
White Queen
King Arthur Chess Set
Gorham Pewter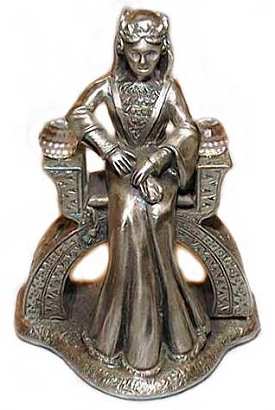 2 3/4" H x 2 3/4" W
9.5 ounces of the finest pewter
Commissioned in England for Gorham.
From the finest Pewter and Austrian Crystal.
Stamp of Authenticity
"Guinevere"
"The King Arthur Chess set"
White Queen
Guinevere on her very regal throne waiting for
Arthur or Lancelot, who knows?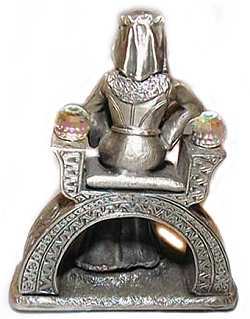 Her throne is a masterpiece of ornate detail with a Swarovski crystal orb on each side. The CLEAR faceted crystal orbs, radiate rainbow colors.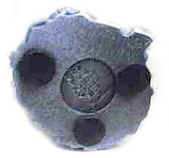 Each piece stamped
"Gorham, The King Arthur Collection".
Just a few left, order yours now!!
This Collectible Only .............. $39.95