Russian 52mm AA Seraphinite Sphere
With Walnut Oriental Stand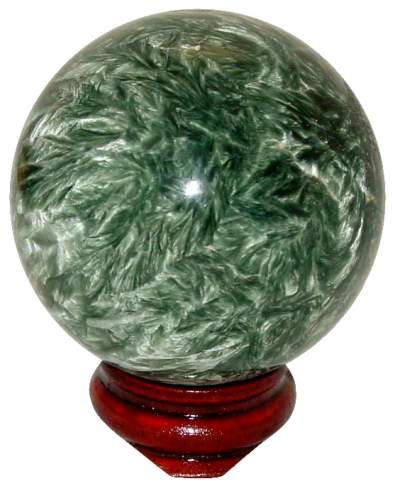 52mm AA Seraphinite Crystal Ball
with Stand
52mm or 2.15" Sphere
Super rare AA Seraphinite spheres from Russia has a superb polish and iridescence with shimmering patterns of silver that move with the angle of the light. This property combined with the rich green background make this stone a pleasure to behold. Seraphinite is said to keep angels near and keep the chakras clear. Seraphinite has been used to intensify and enhance the effects of crystals and gemstones placed nearby.
The Oriental Wood Stand is included.
Each piece is unique, with slight variations!!

This Collectible Was .............. $249.95

SALE - Now ...................$179.95
JUST ONE LEFT!