Blue Opal Sphere
With Oriental Wood Stand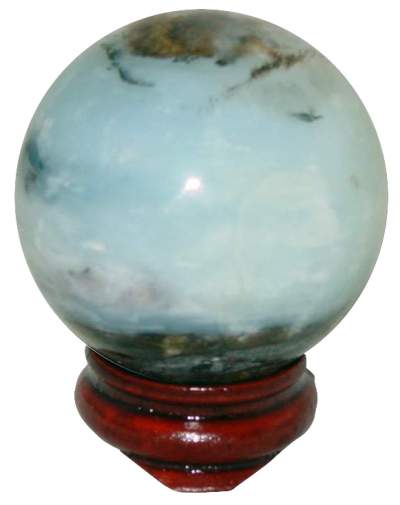 Peru Blue Opal Sphere with Stand
40mm or 1 1/2" Sphere
Extremely rare, premium quality Blue Opal spheres from Peru. Blue Opal possesses a brilliant blend of blue shades complimented by darker highlights. This stone is said to provide one the courage to speak freely. It also was used to help with making new connections and reading people. The Walnut Finish Oriental Stand is included.
Each piece is unique, with slight variations!!

This Collectible Was .............. $179.95

SALE - Now ...................$119.95
JUST ONE LEFT!