45mm Red Jasper Puffy Heart
With Velvet Pouch $9.95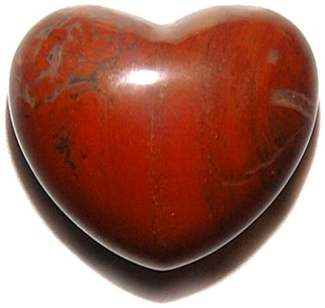 45mm Red Jasper Puffy Heart
Each comes with it's own velvet pouch.
45mm or 1 3/4" Heart
Red Jasper heart with lighter colored feathered streaks. Red Jasper belongs to the quartz family known as Chalcedony. Red Jasper is said to be a stone of justice, assisting to rectify unjust circumstances. It is also thought to be protective. Beautifully polished 45mm or 1 3/4" puffy heart gem stone.
Velvet pouch included.
Each piece is unique, with slight variations!!



This Collectible Was .............. $16.95

SALE - Now ...................$9.95