Rhodochrosite Gemstone Tree
Choose from 6 Rare Gemstones $36.95
Chrysocolla, Emerald, Garnet, Pink Opal, Prehnite or
Peru Rhodochrosite.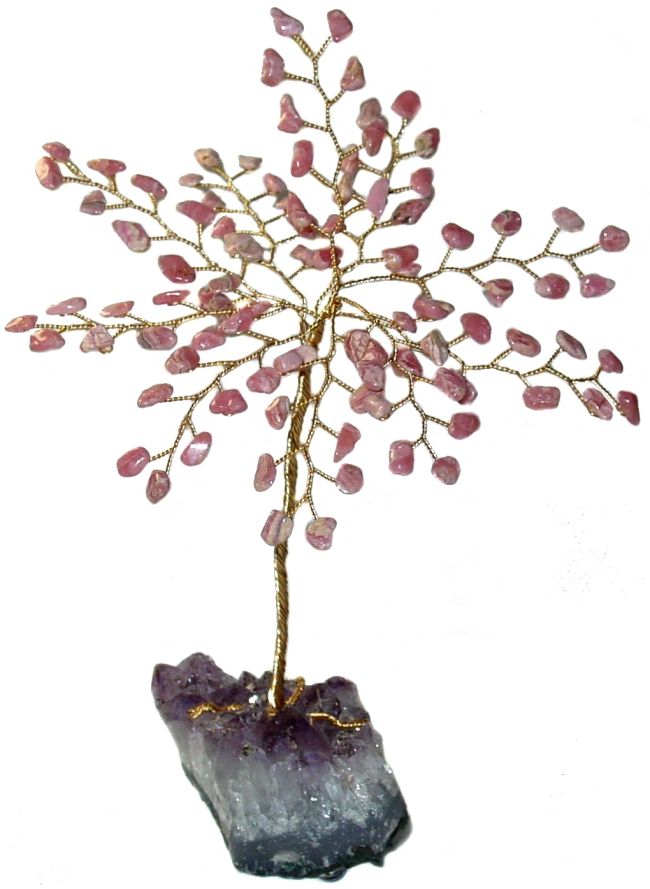 Rhodochrosite Gem Tree - USA Made
Druze Amethyst Crystal Cluster Base
6 1/2" High x 6" Wide - 1/2 lb Approx.

10 Branches with 80-100 stones
October Birthstone
Precious Peru
Rhodochrosite Gem Tree on a solid Amethyst Druze Crystal Cluster base. These AA Rhodochrosite stones have striated pink crystal formations. In crystal lore, Rhodochrosite is a powerful spiritual stone, tapping into the energy of Universal Love and considered an ultimate unifier and integrator.


These US hand crafted Medium Gem Trees have 10 branches with
80-100 individual Garnet polished gemstones on each tree. The branches are no tarnish gold tone brass wire and the Amethyst Cluster Crystal bases have thick pads for scratch protection.
Each piece is unique and handmade,
with slight variations!
This Gem Tree Was .............. $49.95

SALE - Now ...................$36.95