Emerald Gemstone Tree
JUST ONE LEFT!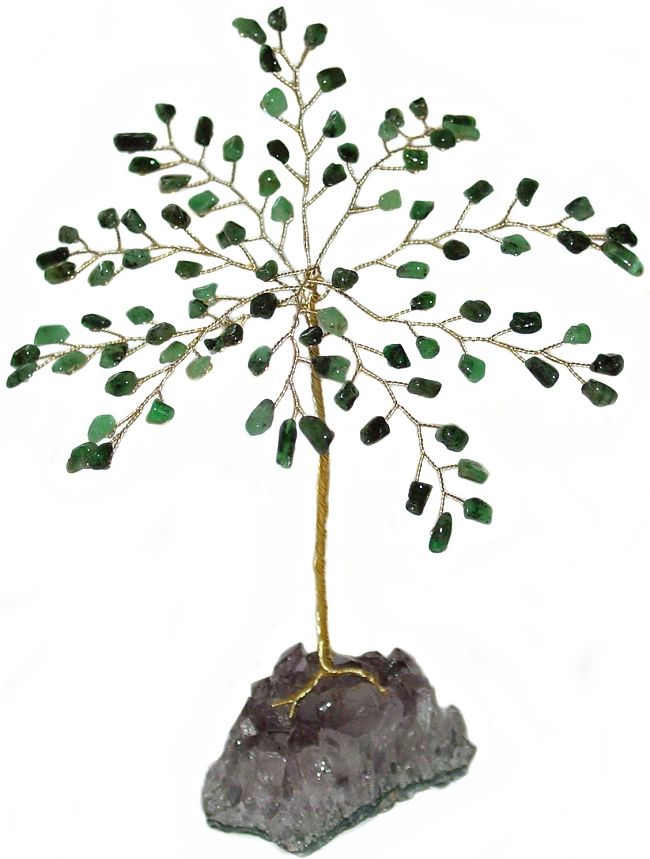 Emerald Gem Tree - USA Made
Druze Amethyst Crystal Cluster Base
6 1/2" High x 6" Wide - 1/2 lb Approx.

10 Branches with 80-100 stones
May Birthstone
Amazing Brazil Emerald Gem Tree on a solid Amethyst Druze Crystal Cluster base.
Emerald is known as a "Stone of Successful Love" and promotes domestic bliss and loyalty.


These US hand crafted Medium Gem Trees have 10 branches with
80-100 individual Garnet polished gemstones on each tree. The branches are no tarnish gold tone brass wire and the Amethyst Cluster Crystal bases have thick pads for scratch protection.
Each piece is unique and handmade,
with slight variations!
This Gem Tree Was .............. $49.95

SALE - Now ...................$36.95
Emerald
May Birthstone
"Emerald, A stone of successful Love"*

It is said to provide for domestic Bliss and instill both sensitivity and loyalty within the self and others. The Emerald helps to combine intelligence with discernment, allowing for the choice of the right action to be the only choice available. *
*"Love is in the Earth" by Melody